Want to join the team?
Here at Portrait Coffee, we're interested in building meaningful careers in the coffee industry. We offer competitive pay, paid time-off, health insurance, and opportunities for growth in the company.
We take pride in our core values of:
Genuine Hospitality
In each and every task, we make sure to act in love and care for our customers.

Moments of Celebration
No moment is too small to celebrate the victory. We make sure to take time to reflect and rejoice throughout the day-to-day.
Excellence Wins
We want to be the very best, and our work should reflect that goal.
Barista at Portrait Coffee
Job Summary:
Portrait Coffee is seeking an enthusiastic and skilled Barista to join our team. As a Barista, you will be responsible for creating exceptional coffee beverages, providing outstanding customer service, and maintaining a clean and organized coffee bar. You will have the opportunity to showcase your passion for coffee and contribute to the overall customer experience at our establishment. If you have a love for coffee and enjoy engaging with people in a fast-paced environment, we would love to hear from you.
Responsibilities:
- Prepare and serve a variety of coffee beverages, including espresso, cappuccinos, lattes, and brewed coffee, adhering to our high-quality standards.
- Greet customers in a friendly and professional manner, taking their orders and providing recommendations based on their preferences.
- Operate coffee equipment such as espresso machines, grinders, and brewers, ensuring they are clean and properly maintained.
- Maintain a clean and organized coffee bar area, including regular cleaning of equipment, countertops, and seating areas.
- Accurately process customer transactions and handle cash, credit, and mobile payments.
- Educate customers about our coffee offerings, including flavor profiles and brewing methods.
- Engage with customers in a friendly and approachable manner, creating a welcoming and comfortable environment.
- Assist with food preparation and serve food items as needed.
- Collaborate with team members to ensure smooth operation during peak hours and assist in other areas when necessary.
- Stay updated on coffee industry trends, new brewing techniques, and product knowledge.
- Maintain store cleanliness and other duties assigned by management
Qualifications:
- Previous experience as a barista or in a similar customer service role is preferred.
- Excellent knowledge of different coffee beverages and brewing methods.
- Strong customer service skills with the ability to provide a personalized experience to each customer.
- Ability to work in a fast-paced environment while maintaining attention to detail and quality.
- Outstanding communication and interpersonal skills.
- Ability to multitask and prioritize tasks effectively.
- Flexibility to work various shifts, including weekends and holidays.
- A positive attitude and a passion for coffee and hospitality.
Update as of 7/5/23: Position has been filled, but you're welcome to apply for future openings :)
Production Associate

Role & Responsibilities:
- Assist with coffee production roasting.
- Develop working knowledge of all roasting systems (manual, mechanized, electrical, and digital).
- Communicate daily with the Head Roaster and Operations Manager regarding order fulfillment, roasting, maintenance, and green inventory needs.
- Move, organize, and maintain green coffee supply.
- Complete daily and weekly roaster maintenance and facility cleaning needs.
- Accurately prepare, blend, grind, pack, and heat-seal coffee.
Qualifications & Requirements:
- 1 years of general specialty coffee experience preferred.
- Sincere interest and dedication toward improving sensory and roasting skills
- Strong organizational skills and ability to solve problems
- Ability to lift 50 lbs or more
Employee Perks:
- Paid time off
- Employer-paid health insurance
- One free 12 oz bag of coffee/week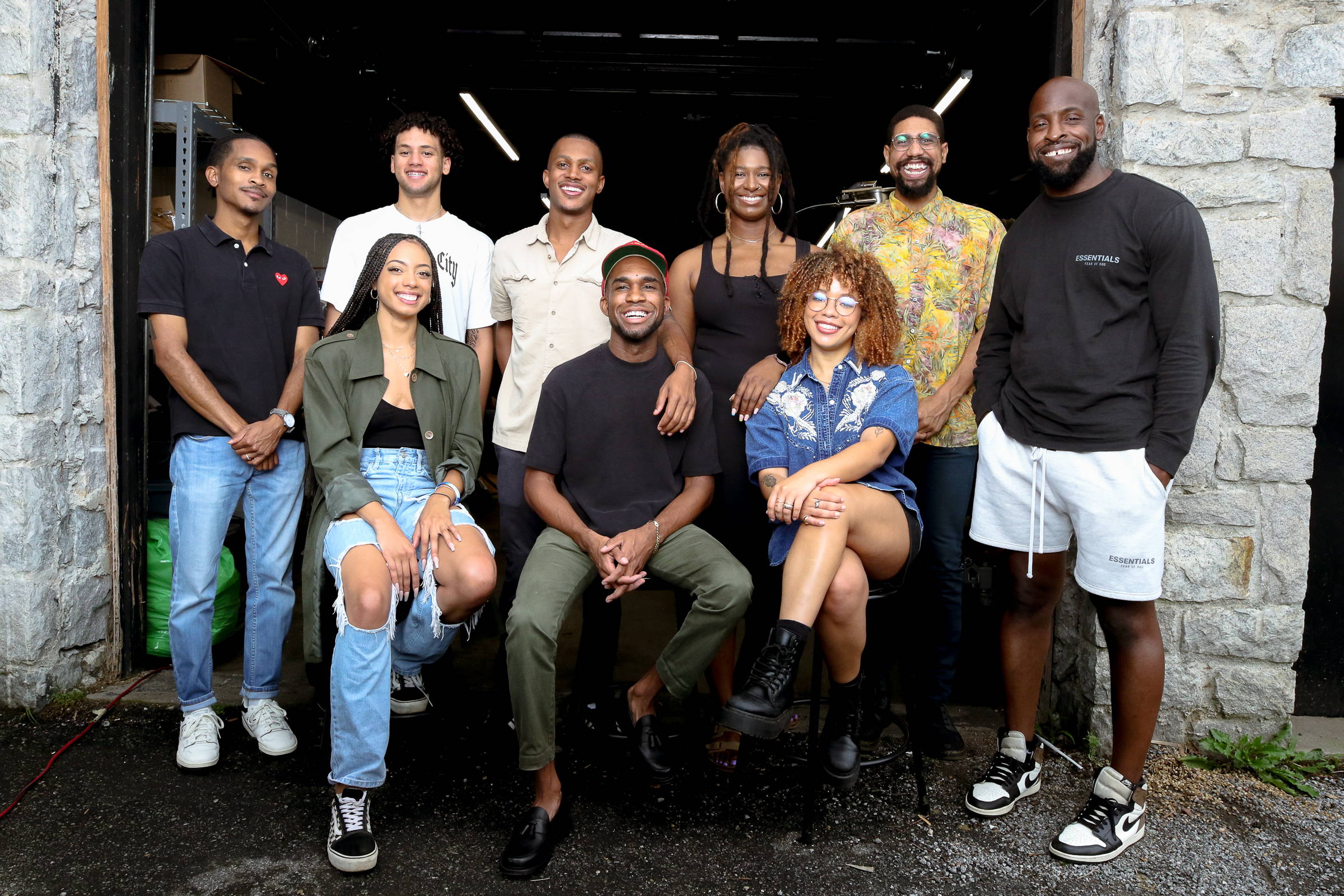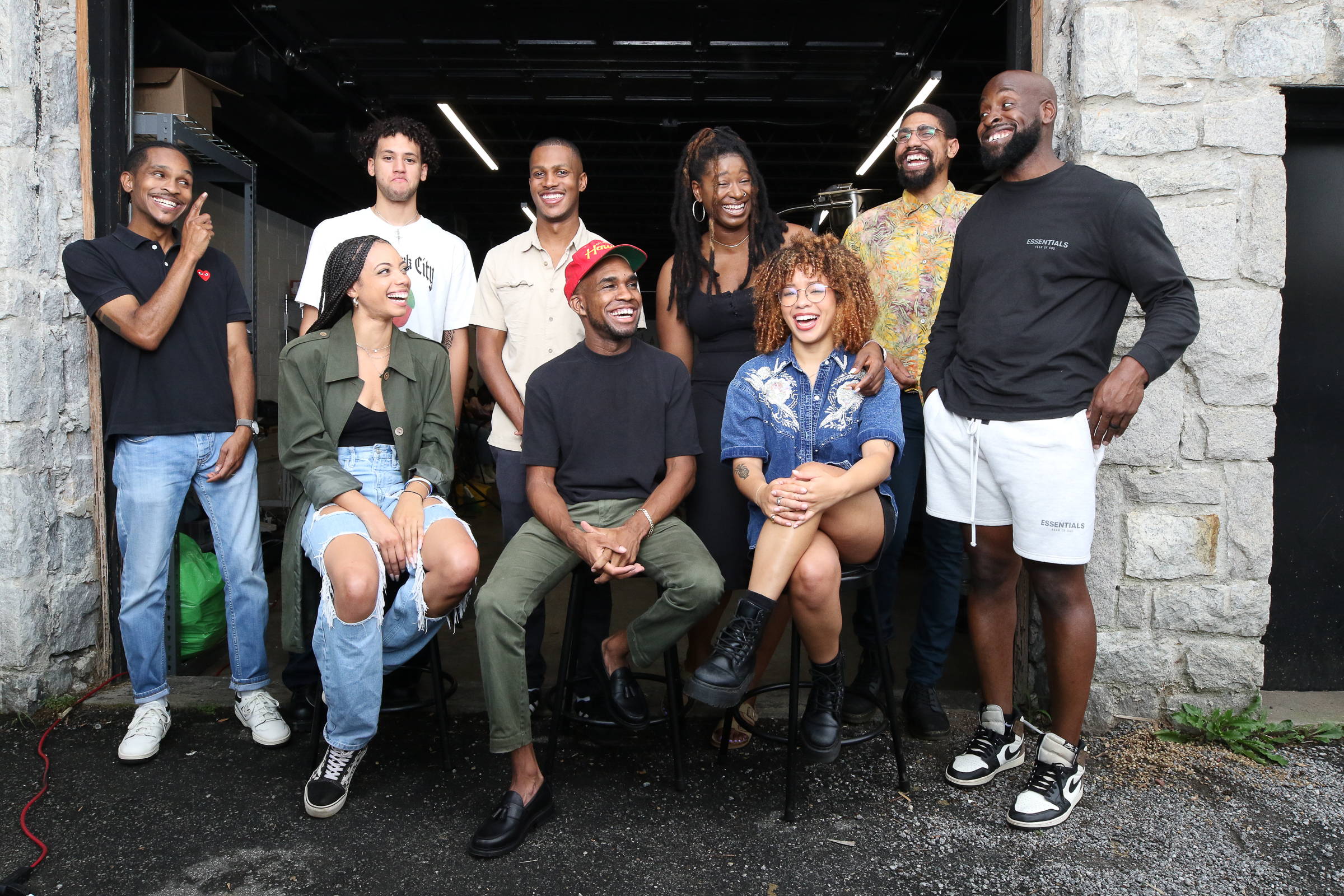 Our entire team is comprised of residents of Atlanta who are deeply invested in seeing the Historic West End continue to flourish. We're a diverse team with unique experiences in business operations, marketing, communications, design, and community development. Portrait Coffee's goal is to empower and equip Atlanta natives and residents with genuine career and life opportunities in the world of coffee.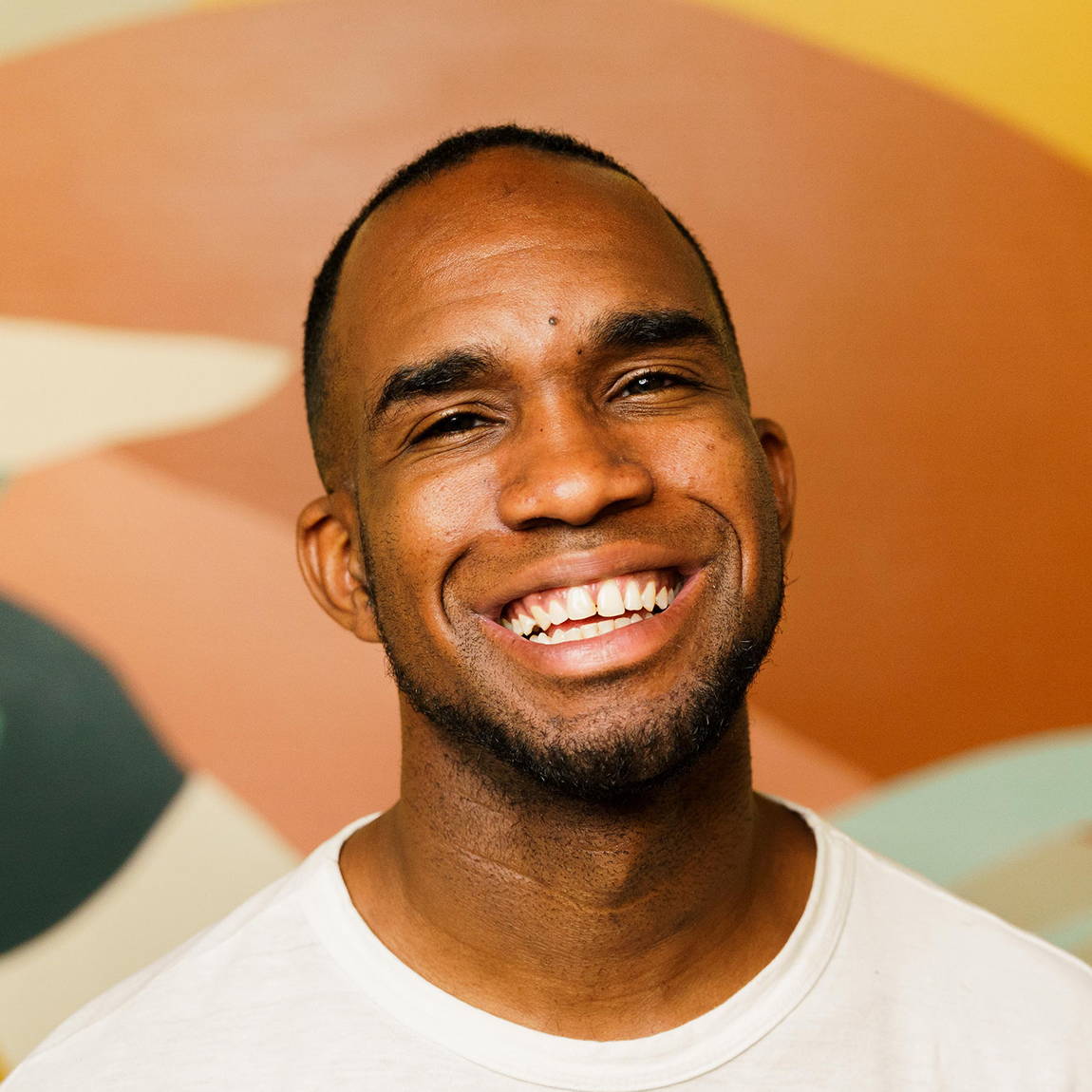 Aaron Fender is the CEO & co-founder at Portrait Coffee. He originally started his coffee journey as a barista back in 2012 and since has had the chance to learn & experience different opportunities across the coffee supply chain.
Aaron is a husband, dad, aspiring cook, amateur wine enthusiast, and avid learner. He says he finds the most joy in building community through hospitality & FUN!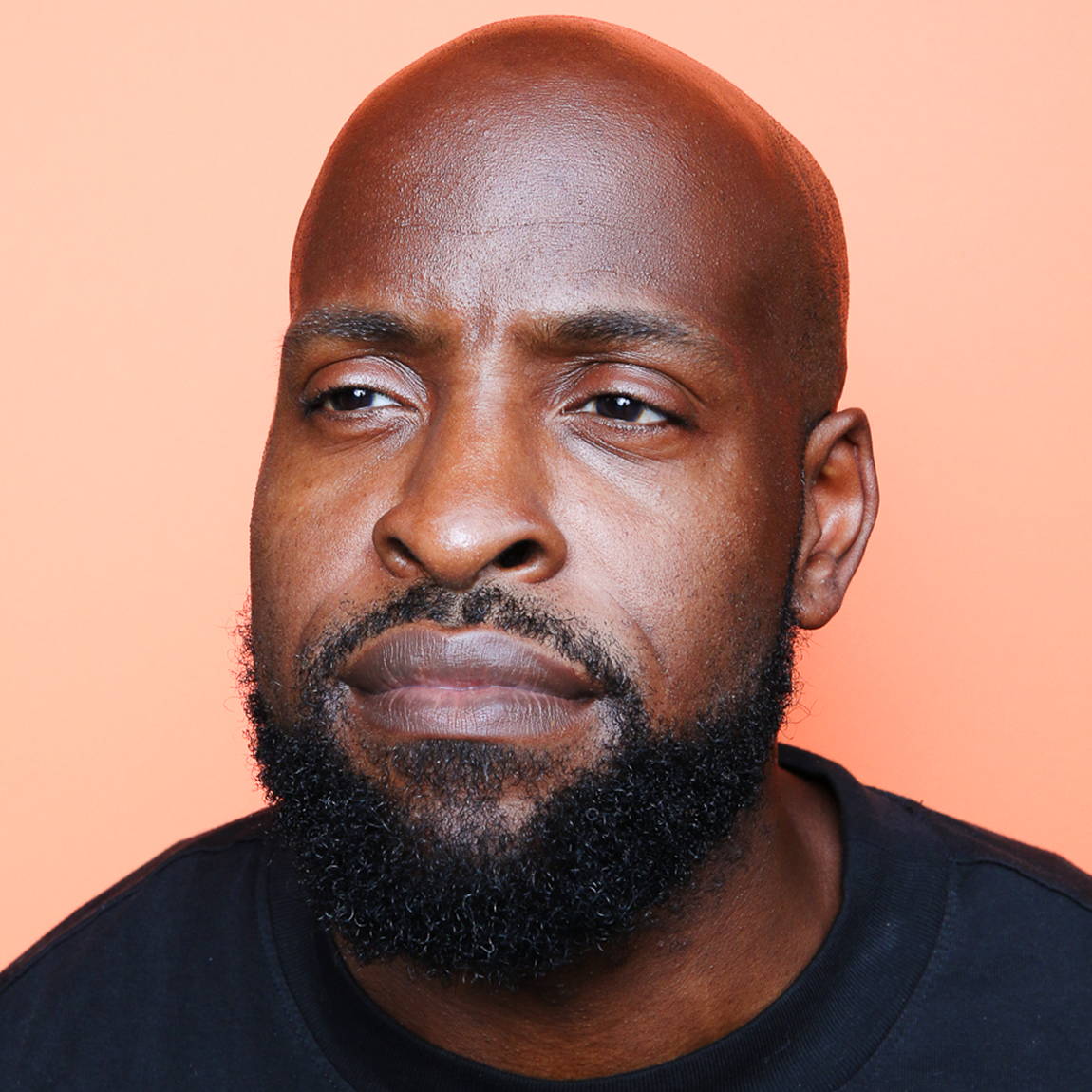 John Onwuchekwa is originally from Houston, TX but has spent more of his adult life in Atlanta than any place else, so the A feels more like home to him nowadays. John got started in coffee reluctantly. He needed it for the caffeine, then realized there was a whole world that he'd been left out of. The more he started to explore it, the more he lamented the fact he didn't see many people that looked like him. He was about to throw it all away until John stumbled upon a book and realized that coffee was discovered in Ethiopia. Once he found out that coffee grows where Black and Brown folks grow, he was hooked in a way that he hasn't been able to break free from.
At Portrait, John's role is free-flowing. He is a co-founder and tends to exist and operate in clouds and come in for landings when there's a story to be written, a narrative to be shaped, or an idea to be presented. He love stories and the connecting power of coffee.
"I love the fact that it's more than a product, but a platform to do good. I spend my time ideating about creative ways that coffee can be a force for good, and the partnerships that might be able to extract all of that goodness."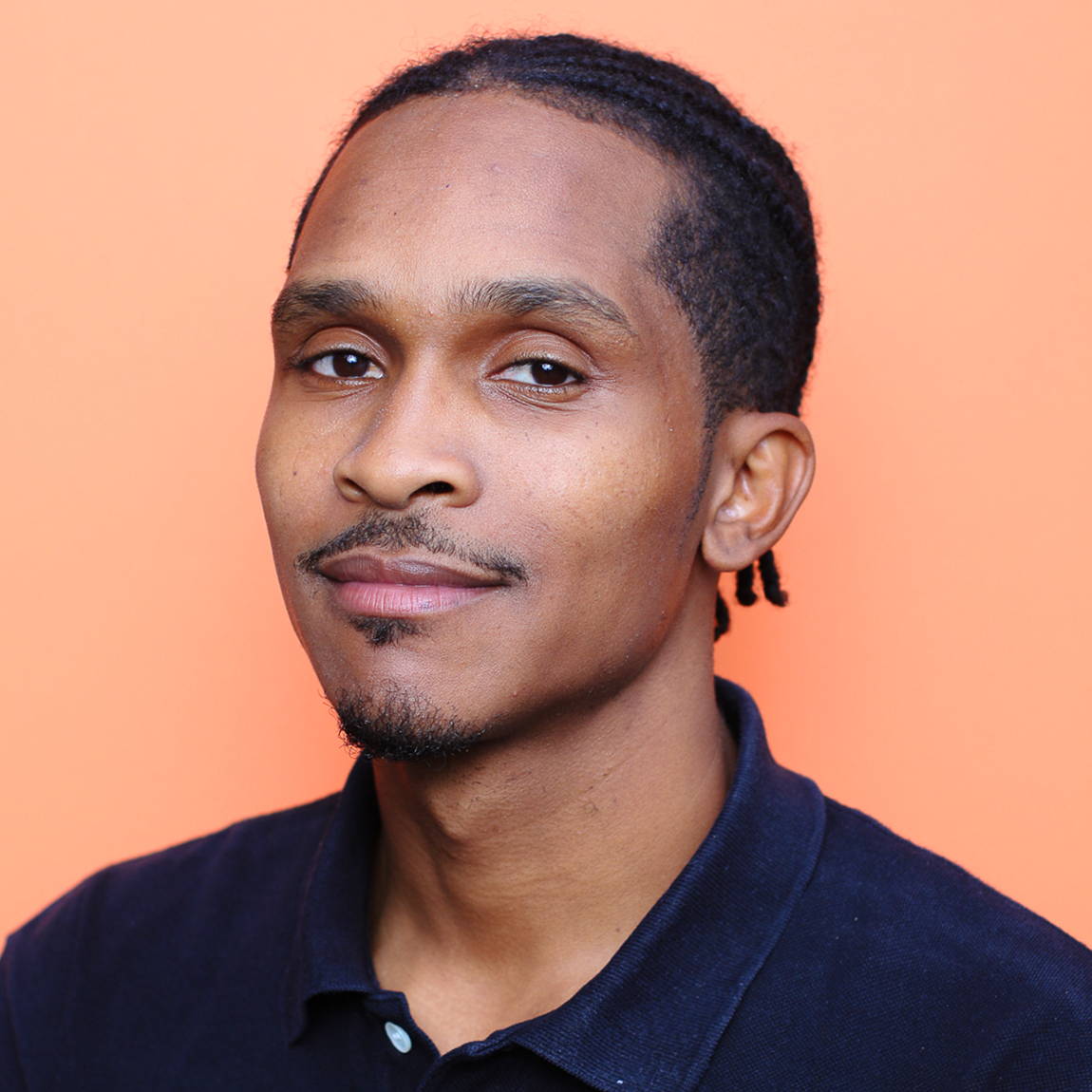 Co-Founder & Head of Brand and Marketing
"I started a coffee company with people I love, and that to me is the biggest trophy. But they don't make no awards for that."
Marcus Hollinger is one of our co-founders from Kansas City, MO, and seasoned by Lexington, KY. He got started in coffee when one of his homies invited him to have a cup of coffee and then asked him to start a business with them.
Overseeing Brand and Marketing, Marcus shapes the outward-looking pieces of Portrait. Outside of coffee, Marcus says that hobbies are his hobby. Right now, he's into skateboarding, drawing, and making himself a better Husband, Father, and friend.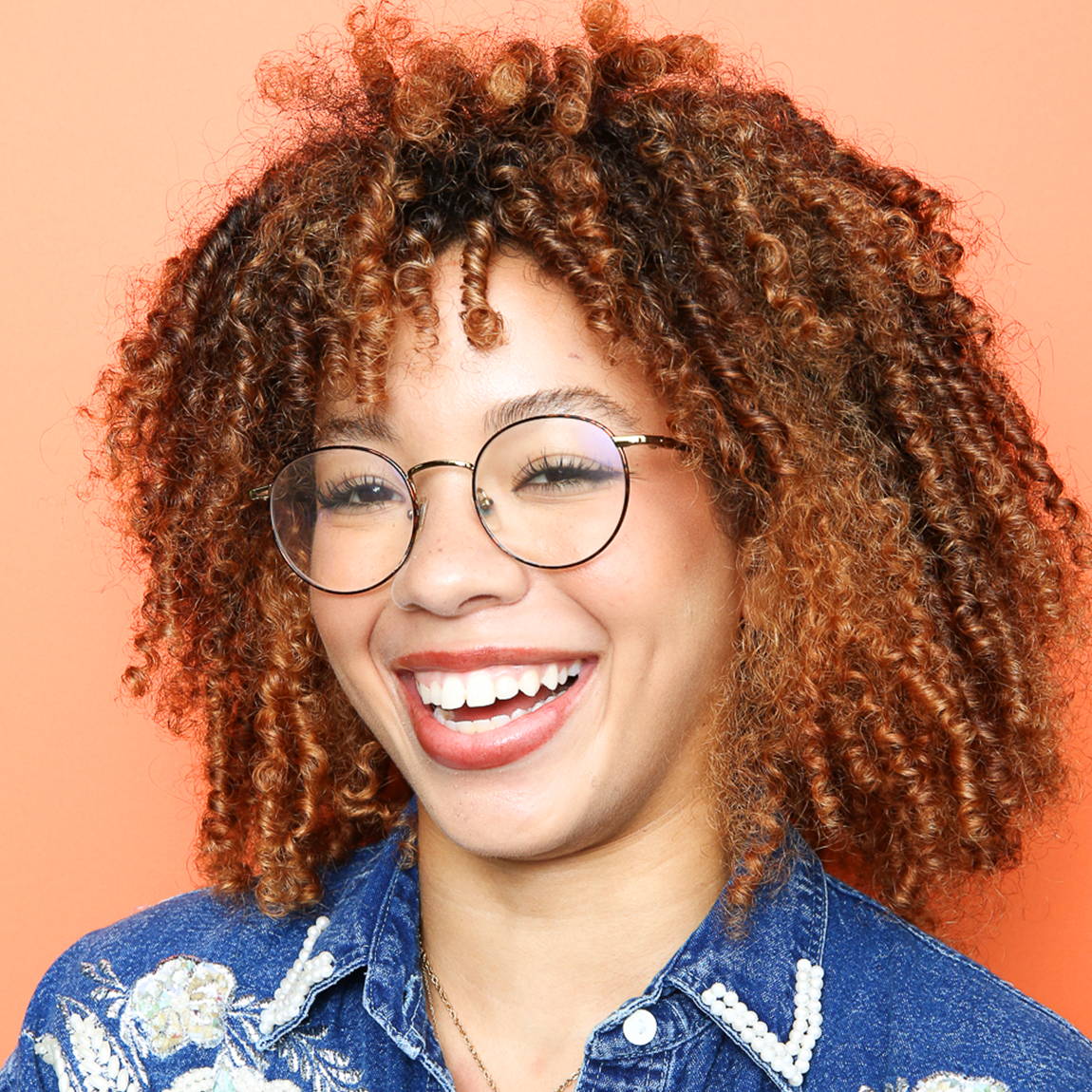 Christine Ramirez joined Portraits team in early 2021 and now serves as our Marketing Coordinator. As Marketing Coordinator, Christine oversees our social media, email marketing, and various projects we release throughout the year. Christine loves her work at Portrait because of the incredible team, collaborators, and coffee we can introduce to our community.
In 2018, she started working in coffee shops in Orlando, her hometown. Now living in Atlanta, Christine loves going to concerts & festivals, running, reading, cooking, and visiting every coffee shop she encounters.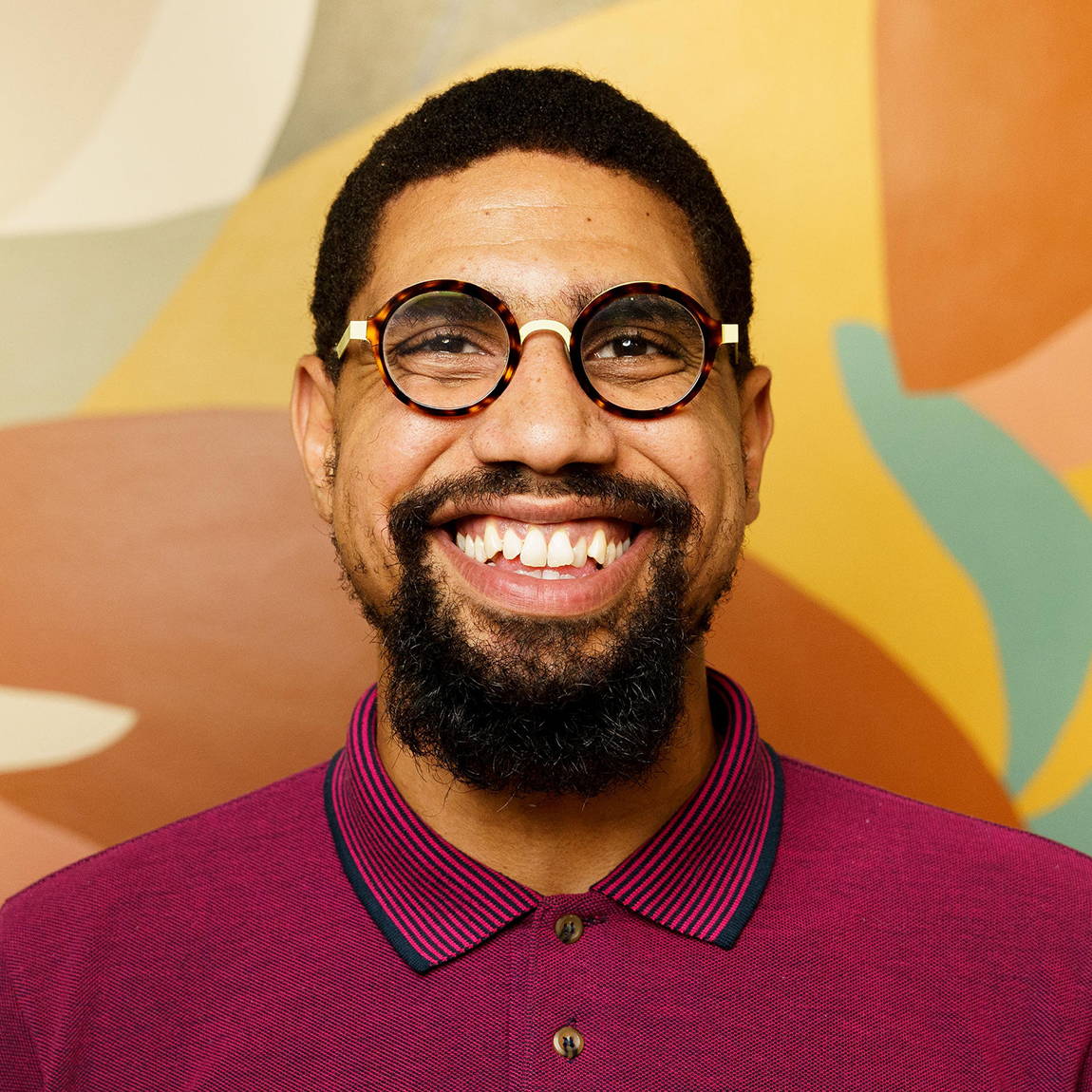 Lead Production Associate & Roaster
DJ got started in coffee somewhat by chance. He grew up helping his mom in the kitchen, so food in general was of interest to him from an early age. He became interested in coffee specifically just by being around people who were into specialty coffee. The more he learned on his own, the more he wanted to be a barista in a shop. In 2017, a friend posted a job opening at the cafe he worked at and as they say, the rest is history.
DJ's role at Portrait since May 2021 has been head roaster- and he's always trying to make your coffee taste better and better! Outside of coffee his hobbies and interests are playing and watching soccer, playing and watching basketball, cycling, gardening, observing nature (birds, flowers, trees etc.), always working through the long list of movies he needs to watch, listening to investigative podcasts, watching his cats have the zoomies, finding the impressionist section in any art museum.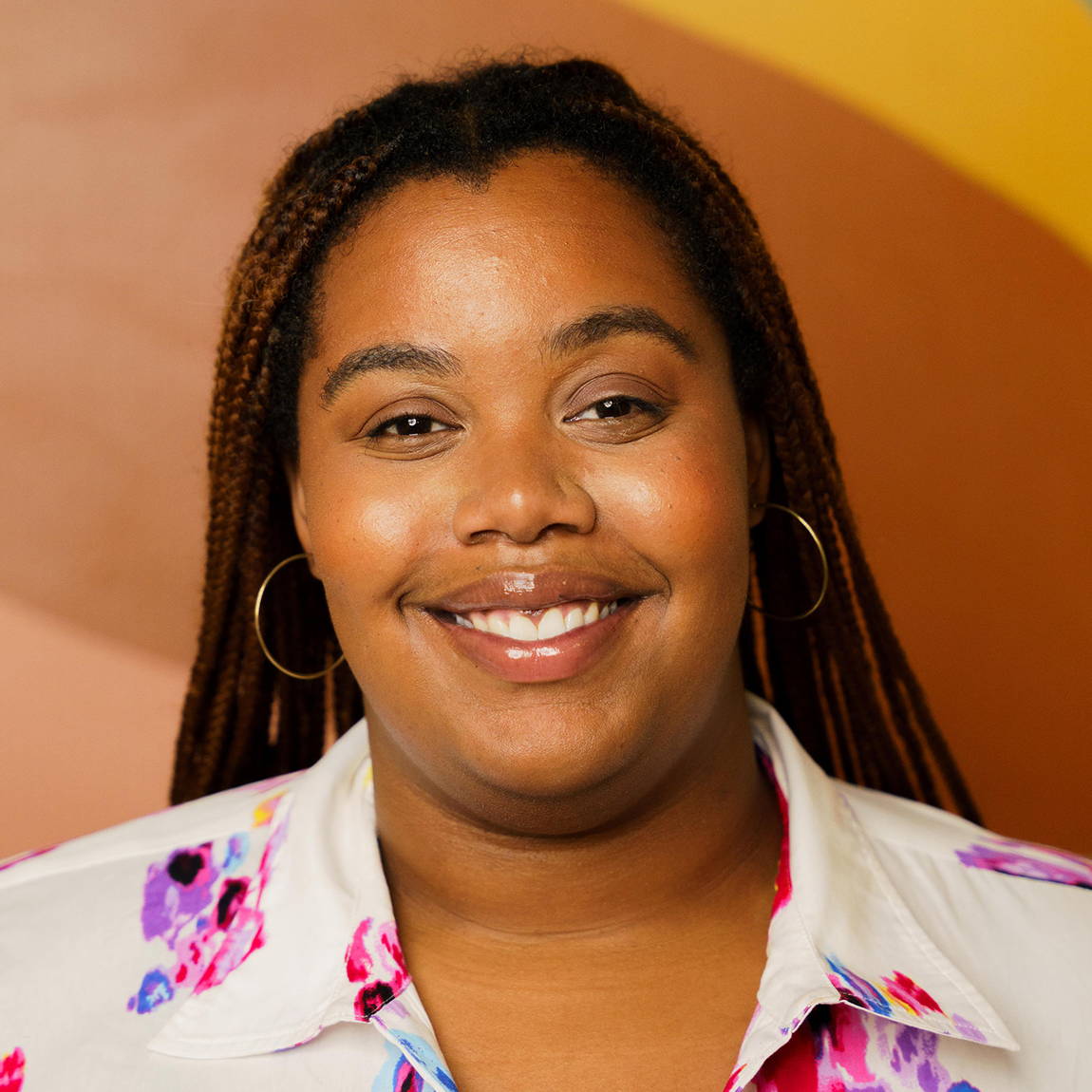 Charla joined the Portrait team in May of 2023 as our General Manager for our Cafe. She started her barista journey in 2017 while living in Charlotte, North Carolina. As she navigated multiple roles- Charla was able to develop her love for hospitality and leadership.
Raised in NC, she moved to Atlanta with her two cats Cosmo and Wanda. She spends her spare time on walking trails, out dancing, or working with a local non-profit, Black Girl Smile.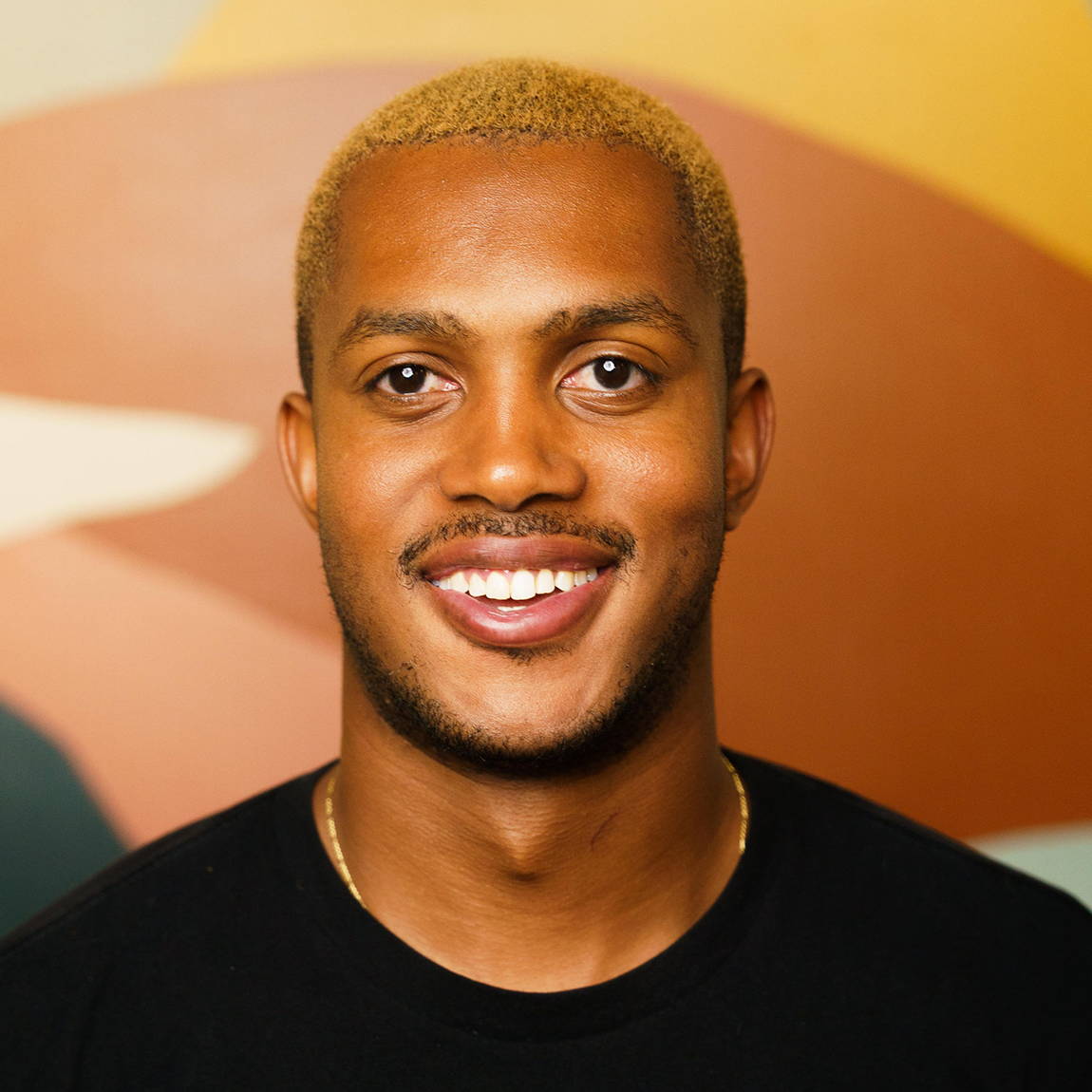 Operations Manager, Roastery

Khalid Smith is one of our OG Portrait team members, starting in 2019. His first experience in the coffee industry was working at a shop, where he knew nothing about coffee but slowly learned more about the coffee supply chain and the process it goes through from seed to cup.
Now as Operations Manager, Khalid is responsible for the managing day to day at the roastery. Khalid is usually playing soccer, camping, hiking, farming, or cooking when not at the shop. We also have to mention that Alton Brown told Khalid that he made him the best cortado he's ever had in his life.