Recipe 002 - Paulie Walnuts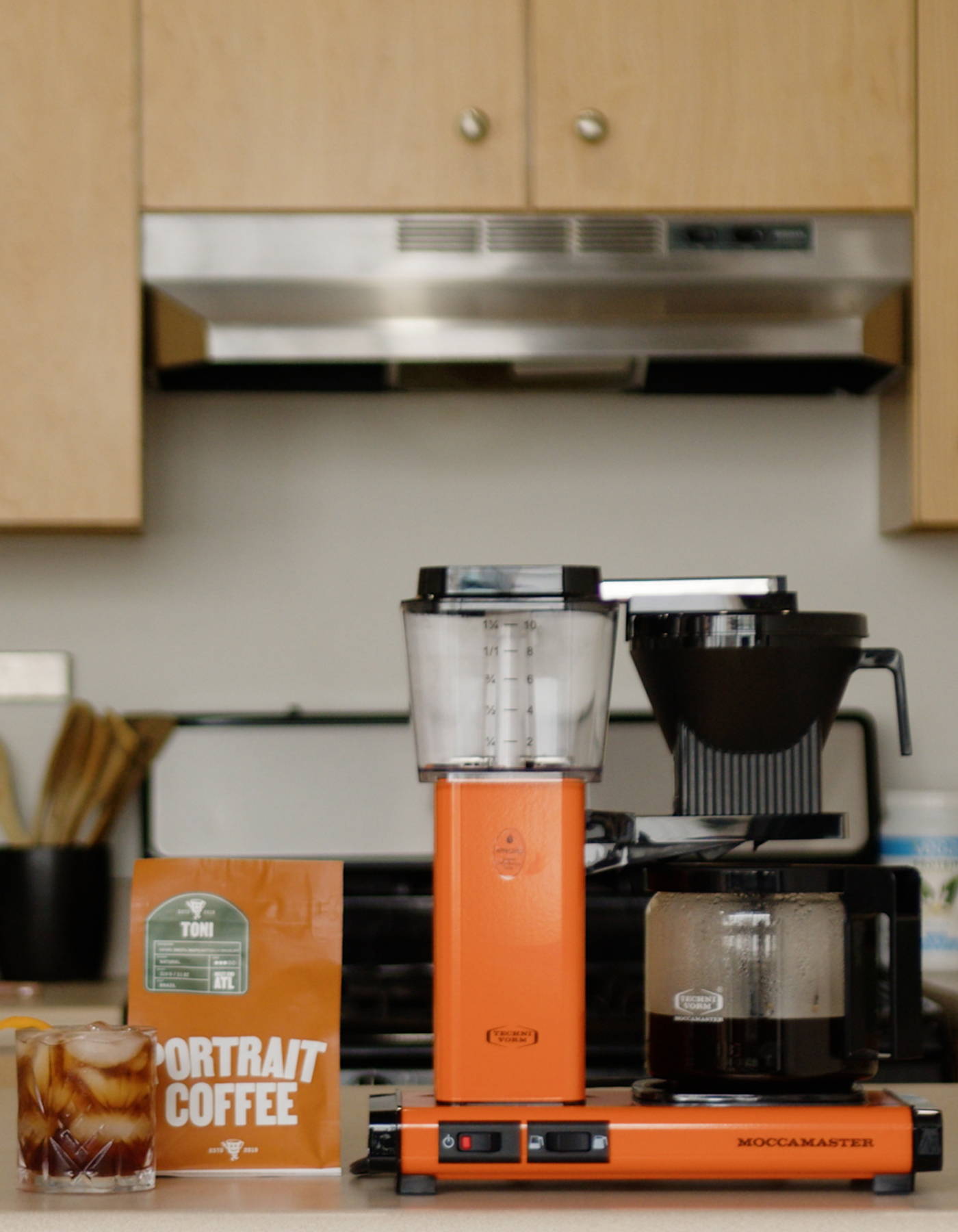 A wintery drink made with vermouth, amaretto, and our chocolately medium-dark roast Toni, the Paulie Walnuts may be enjoyed best with a roaring fireplace in the background - but it will warm your spirits any time of year.


We tinkered around with what attributes in liquor would pair best with the smooth, well-rounded cup of coffee that a MoccaMaster tends to brew. The hazelnut & caramel attributes from Stacey blended well with the sweet citrus & florality found in the Vermouth & Amaro. Serve & enjoy this drink as the perfect treat for your next gathering.
Ingredients:
- 1.5 oz vermouth (preferrably a sweet Italian)
- 1.5 oz amaro
- 2 oz brewed coffee (we recommend Stacey)
- 0.5 oz simple syrup
- Ice
- Dash of Angostura Bitters
- Orange peel
Equipment needed:
- Coffee brewer (we're enjoying a MoccaMaster)
- Cocktail shaker & strainer
- Coupe glass
Preparation:
- Combine vermouth, amaro, bitters, simple syrup, in cocktail shaker. Once coffee is settled to room temperature, add 2 oz of coffee to shaker and then add ice.
- Shake lightly in cocktail shaker for 20 seconds and proceed to strain in coupe glass.
- Garnish with orange peel & enjoy!